BANDS / TRIOS / DUOS / SOLO
Kevin Wyglad Band is a quintet of close friends who also make good music together. Leaning on Jazz, R&B, Rock, and Blues, KWB is known for having its own flavor to every song. You will also hear KWB take songs from James Taylor, Billy Joel, or Crosby Stills Nash and give it a really cool soulful vibe. KWB can also do a big list of dance hits from several decades. The creativity, musicianship, and vocal ability is top notch. All musicians formerly playing with national artists, KWB now performs the music they love for special events, private functions, and certain night clubs or restaurants.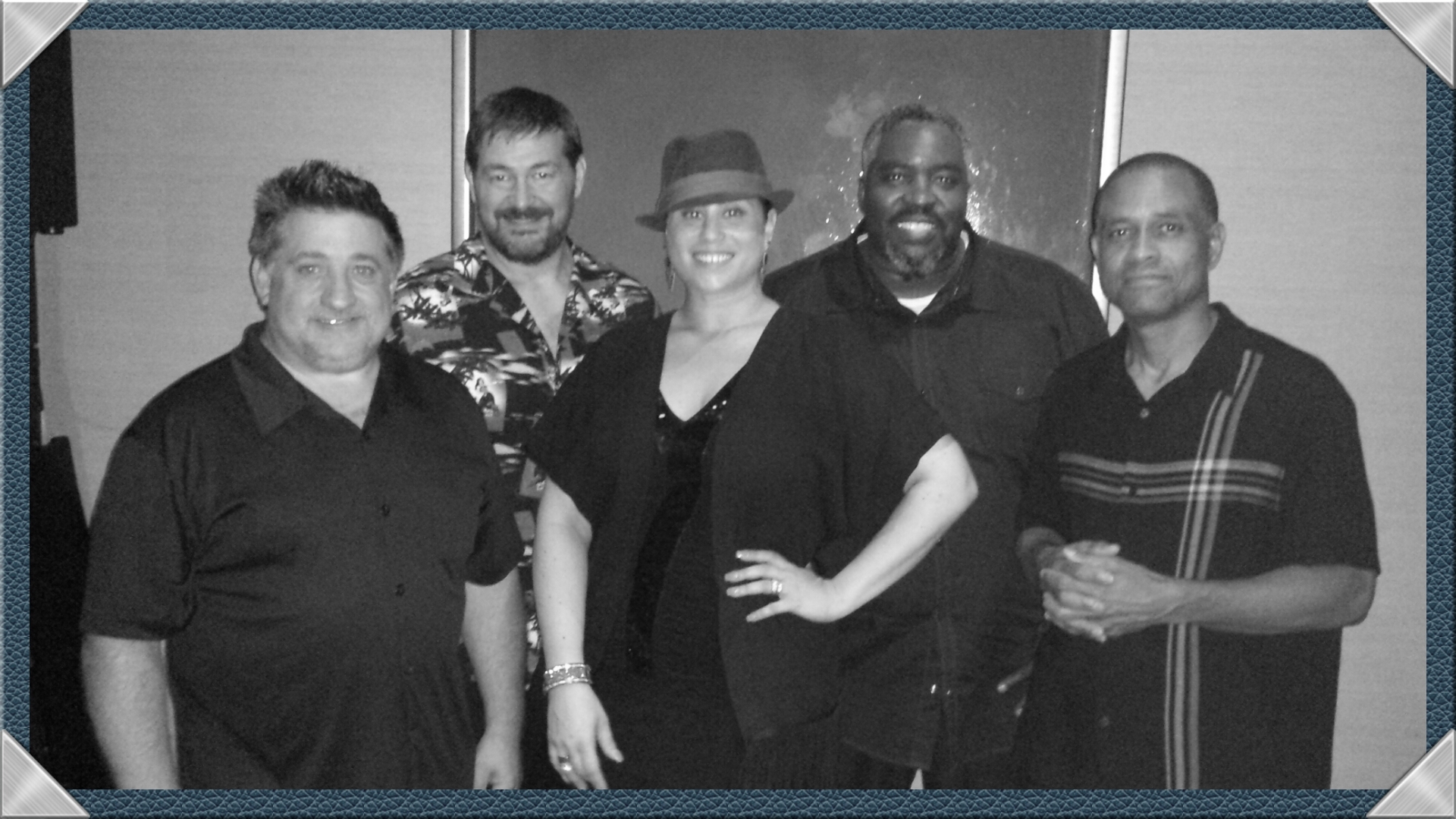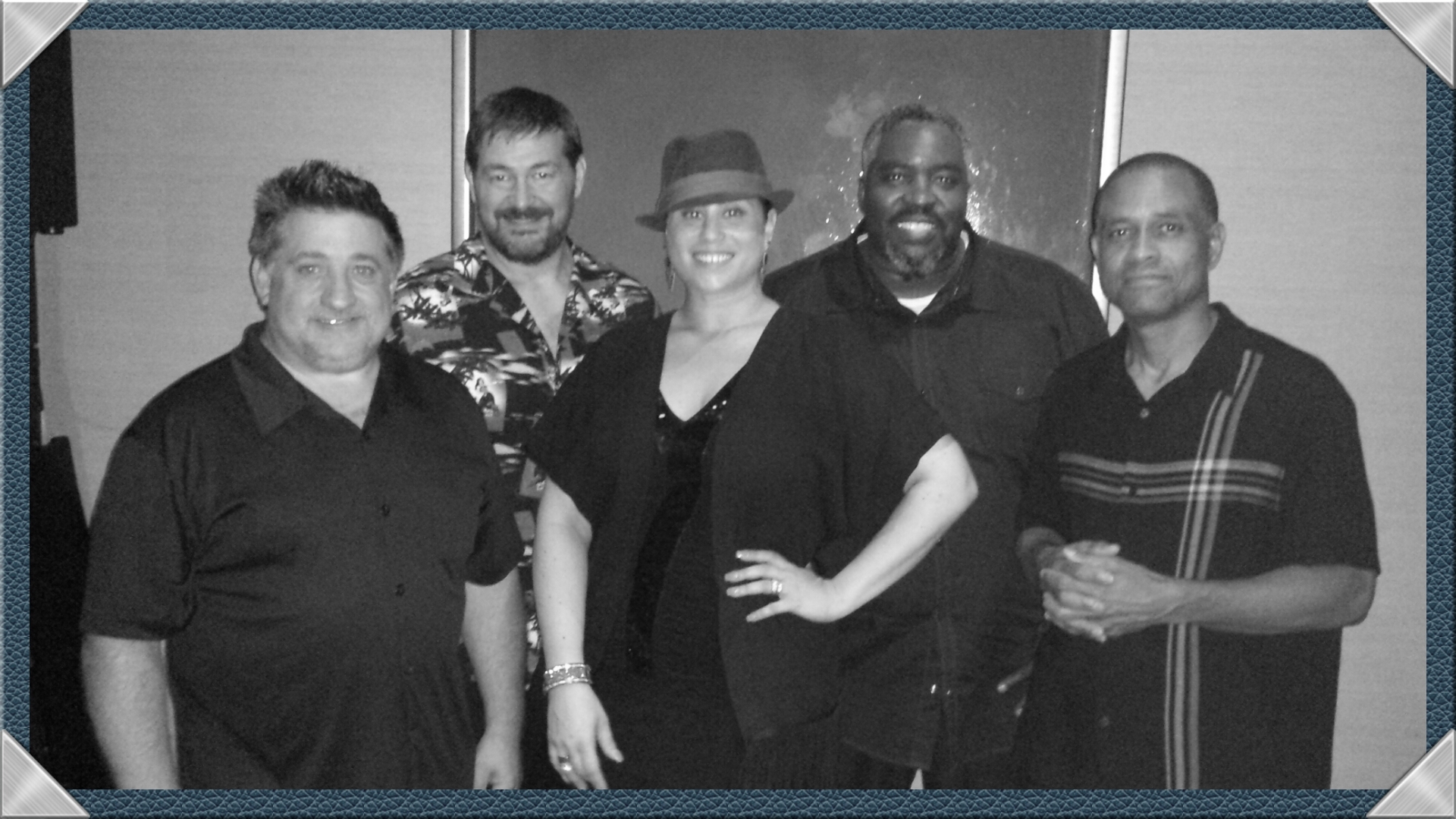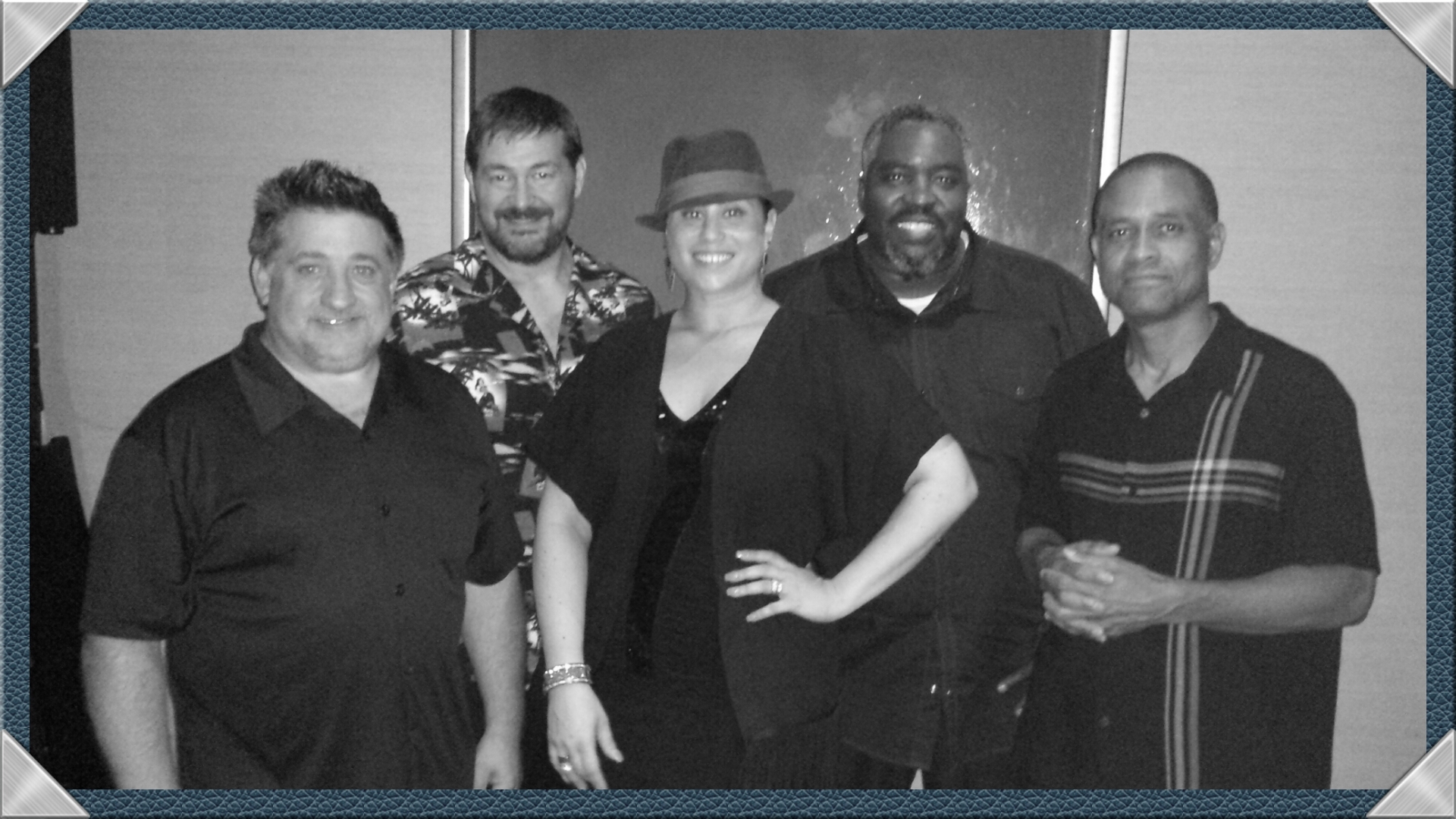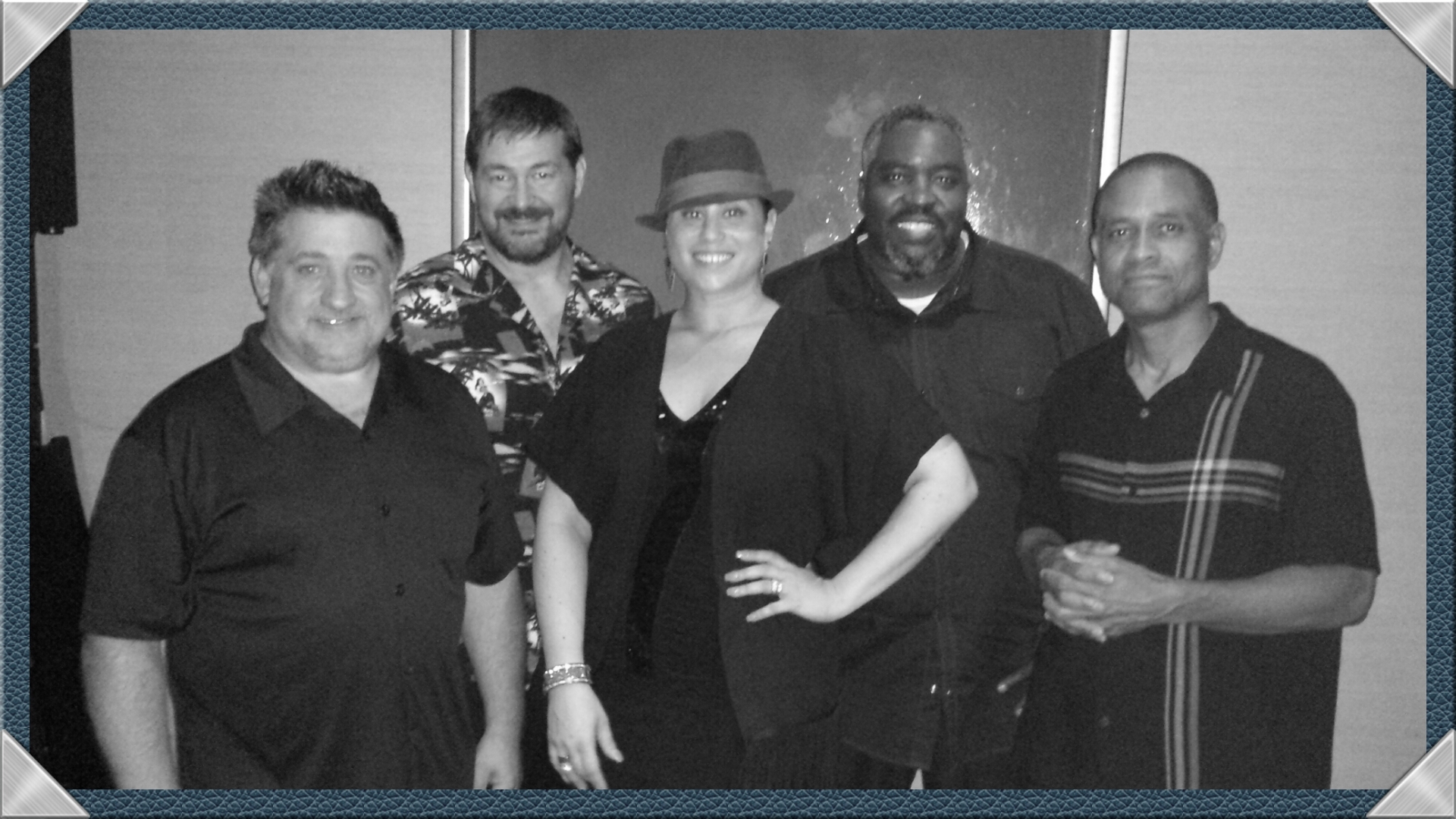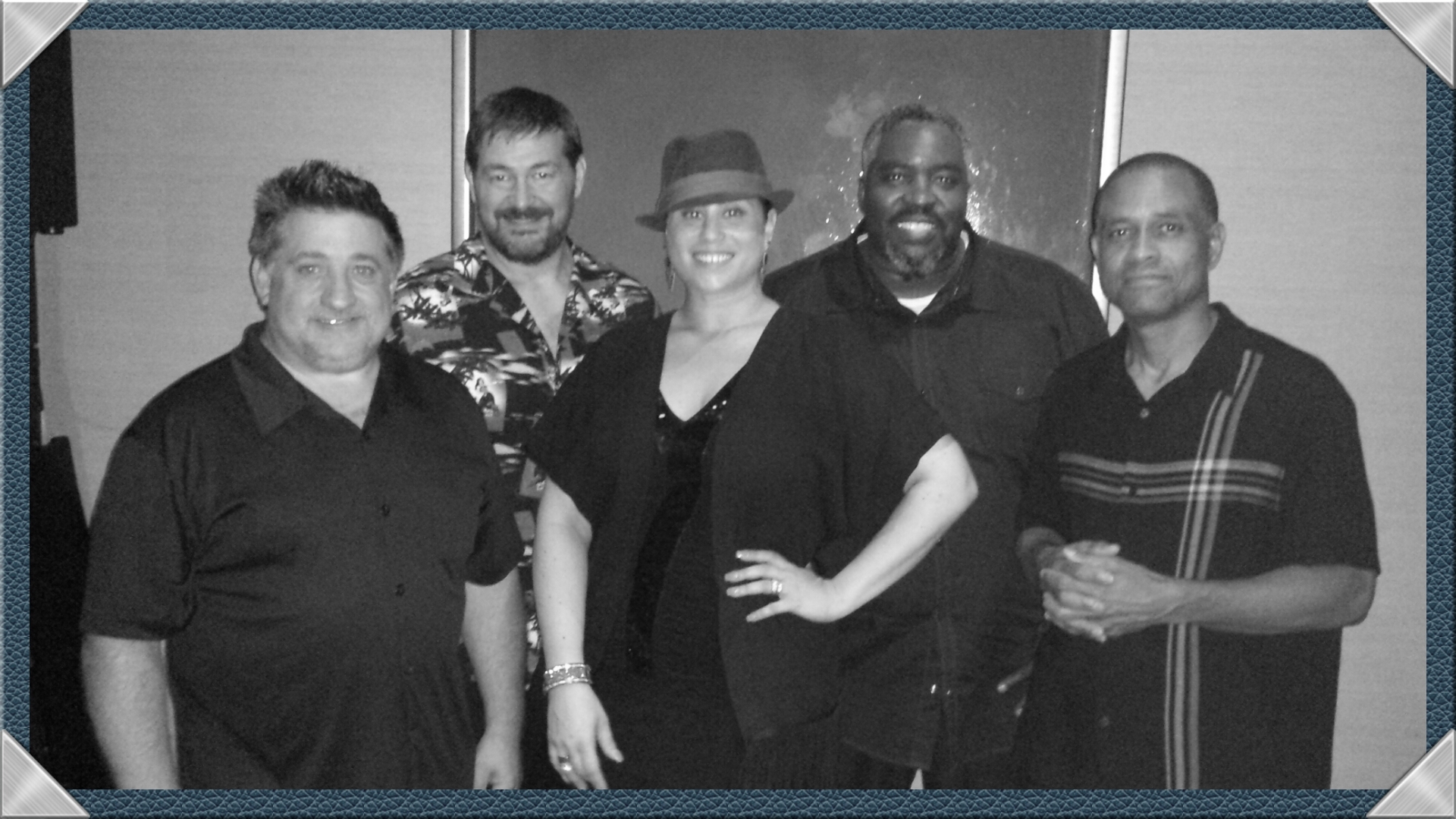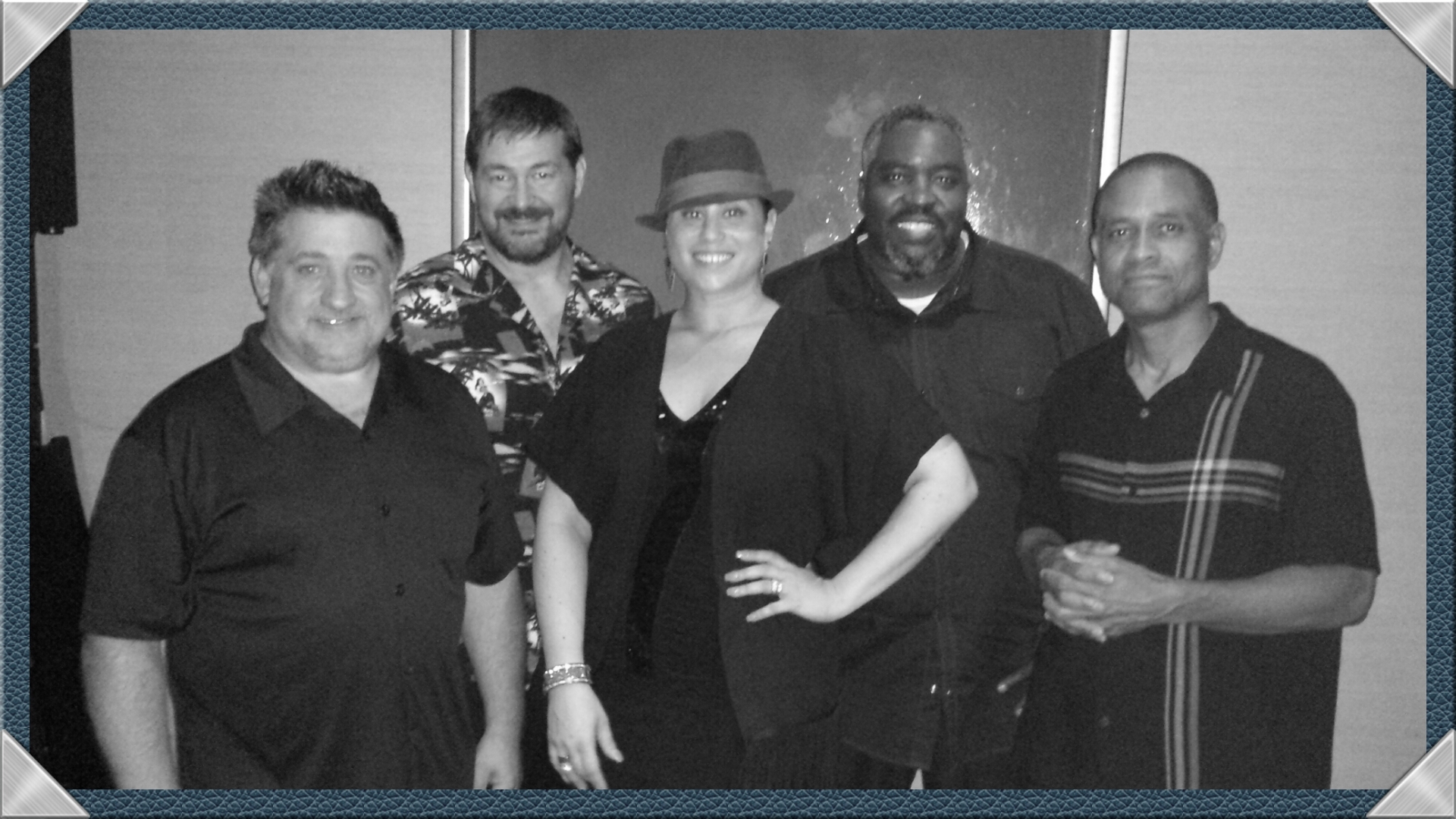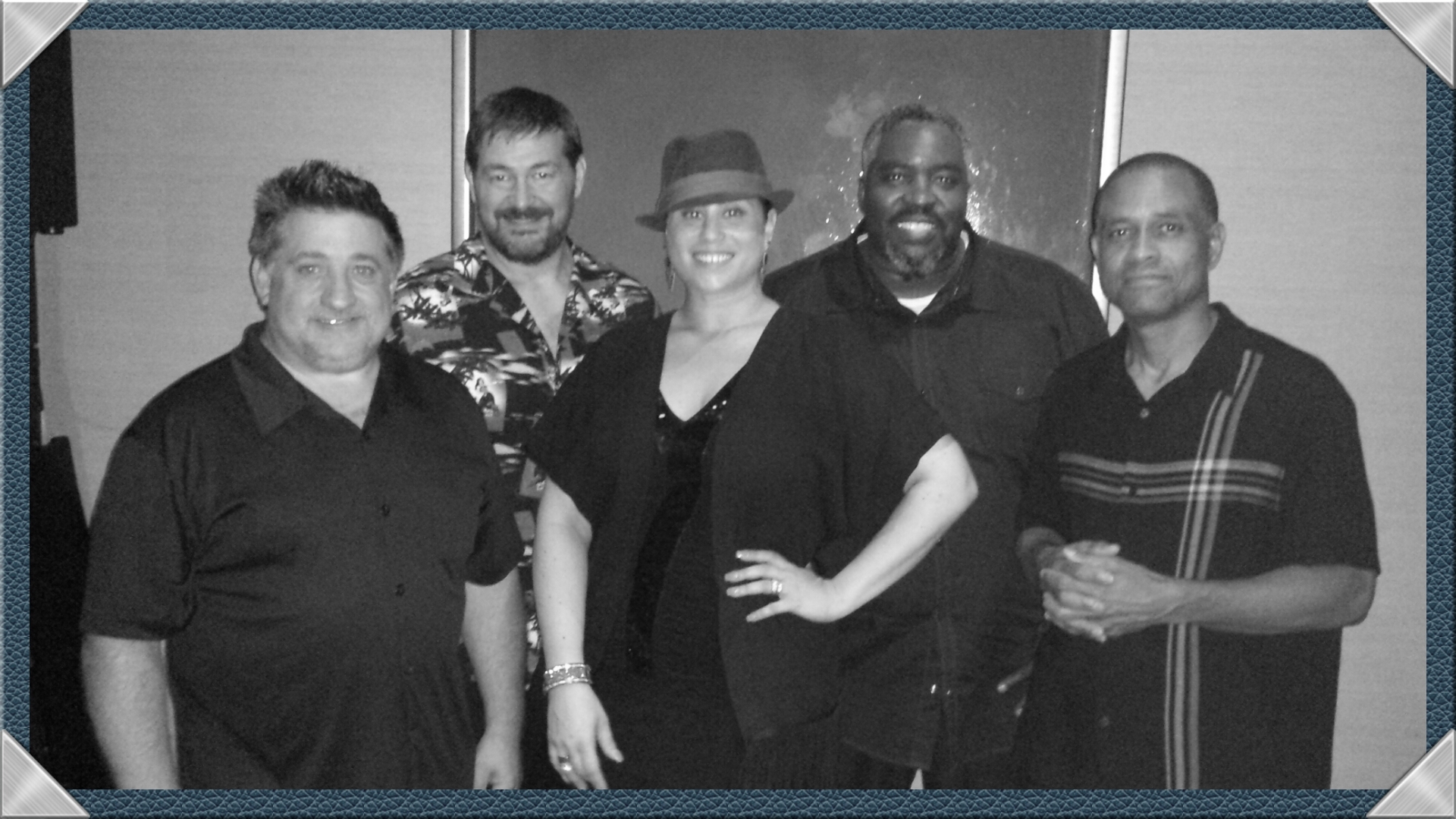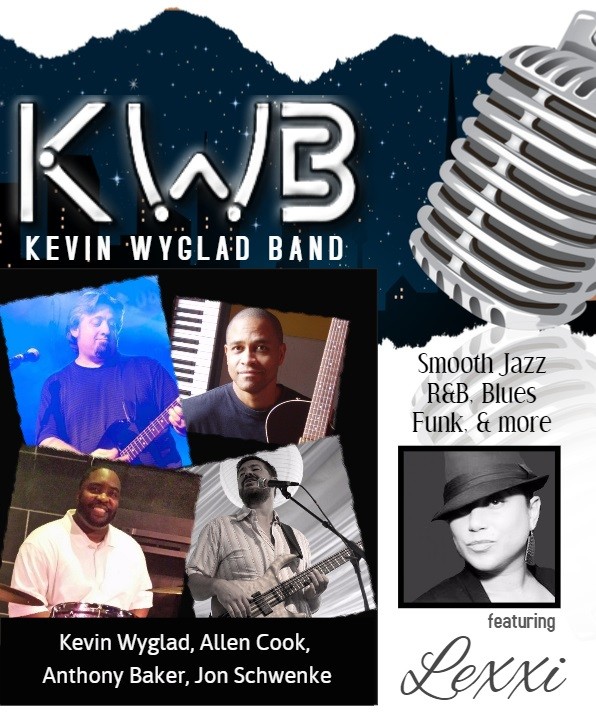 And I love her (beatles)
Steam Roller Blues (JT)
Betcha by golly wow (stylistics)
Brown eyed girl (AC arrangement)
Crazy love (van morrison)
Every breath you take (the police)
Every time I roll the dice (delbert mc clinton)
Feel like makin' love (roberta flack)
Fields of gold (sting)
Golden lady (stevie wonder)
Heartache tonight (eagles)
I can see clearly now (jonathan butler version)
If you love somebody (sting)
Love will keep us alive
Lovely day (bill withers)
Maybe i'm amazed – mc cartney)
Minute by minute (doobies)
Mornin' (al jarreau)
My cherie amour (stevie wonder)
New york state of mind (billy joel)
On and on (stephen bishop)
One hundred ways (james ingram)
Overjoyed (stevie wonder)
Roll with it (steve winwood)
Sign your name (terrance trent darby)
Something to talk about (bonnie raitt)
The way it is (bruce hornsby)
Until you come back to me (aretha franklin)
Waiting for a girl like you (foreigner)
Walk between the raindrops (donald fagen)
We're in this love together
What a fool believes (michael mc donald)
whip appeal (babyface)
Smooth Operator (sade)
Sweetest taboo (sade)
Kiss of Life (sade)
No Ordinary Love (sade)
At Last (etta james)
Fever (peggy lee)
Fire (pointer sisters)
Feel Like Makin Love (roberta flack)
L-O-V-E (natalie cole)
Don't Know Why (nora jones)
Get Here (oleta adams)
Have I Told You Lately (van morrison)
Funny Valentine (standard)
Summertime (standard)
Unforgettable (natalie cole)
Inseparable (standard)
Hello (adele)
You Send Me (sam cooke)
For the Love of You (stevie wonder)
Let's Stay Together (al green)
Saving All My Love For You (whitney houston)
Portuguese Love
Just the Way You Look Tonight (frank sinatra)
I Can't Tell You Why (the eagles)
Tide is High (blonde)
Gimme One Reason (tracey chapman)
What You Won't Do (bobby caldwell)
Dock of the Bay (otis redding)
Chain of Fools (aretha franklin)
Respect (aretha franklin)
Signed Sealed Delivered (stevie wonder)
Superstition (stevie wonder)
I wish (stevie wonder)
Isn't She Lovely (stevie wonder)
Boogie Oogie (taste of honey)
Shake Your Body Down (michael jackson)
Rock with You (michael jackson)
Human Nature (michael jackson)
Grapevine (gladys knight)
Le Freak (chic)
We are Family (sister sledge)
Rollin in the Deep (adele)
Ain't Nobody (chaka kahn)
Ain't No Mountain (marvin gaye/tammy terrell)
Valerie (amy winehouse)
We Belong (pat benetar)
Hit Me With Your best Shot (pat benetar)
Like I'm Gonna Lose You
Time After Time (cindy lauper)
Breezin' (george benson)
Layla (eric clapton
Europa (santana)
Ain't No Sunshine (bill withers)
Use Me (bill withers)
Knockin' On Heaven's Door (eric clapton)
Free Fallin' (kwb arrangement)
Knock On Wood (eddie floyd)
Will It Go Round In Circles (billy preston)
Easy (commodores)
Purple Rain (prince)
I Would Die For You (prince)
Nothing Compares 2U (prince)
Play That Funky Music (wild cherry)
How Long (Ace)
Low Down (boz skaggs)
Oye Como Va (santana)
I'll Be Around (spinners)
Love The One You're With (luther vandross)
Thank You Faletinmebemicelf Agin (sly)
Brick House (commodores)
Sara Smile (hall & oats)
Diamond Girl (Seals & Crofts)
Eye In The Sky (Alan Parsons)
Thrill Is Gone (b.b. king)
Lean On Me (bill withers)
Cherry Bomb (john mellancamp)
Hard To Handle (otis redding)
Careless Whisper (wham)
Sweet Caroline (neil diamond)
Green River (ccr)
Close To You (albert lee)
Love Shack (b52s)
Title. Double Click Here.
I am fortunate to have several great and talented musical partners in Atlanta. I can provide a few different type of TRIOs, DUOs, or even a SOLO show. See some videos below.
TWO MILE DRIVE (duo with the vocalist/guitarist Jim Withrow of Drivewire band
TWO IN THE ROOM (duo with keyboardist/vocalist Allen Cook of KWB band)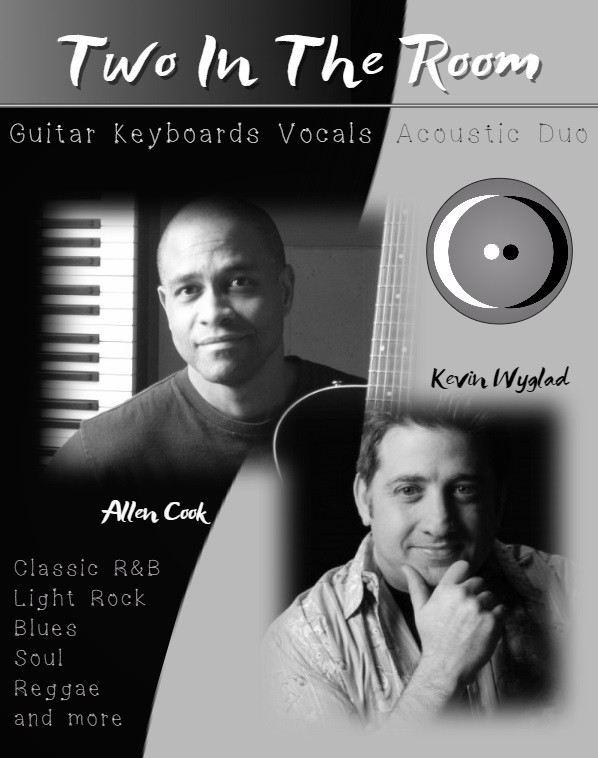 DRIVEWIRE
70's & 80's arena rock show. Also a 80's only rock show - Journey, Boston, Styx, Foreigner, Genesis, Kansas, Mr, Mister, Tears For Fears, Loverboy, The Outfield, etc.
More details at www.Drivewireband.com